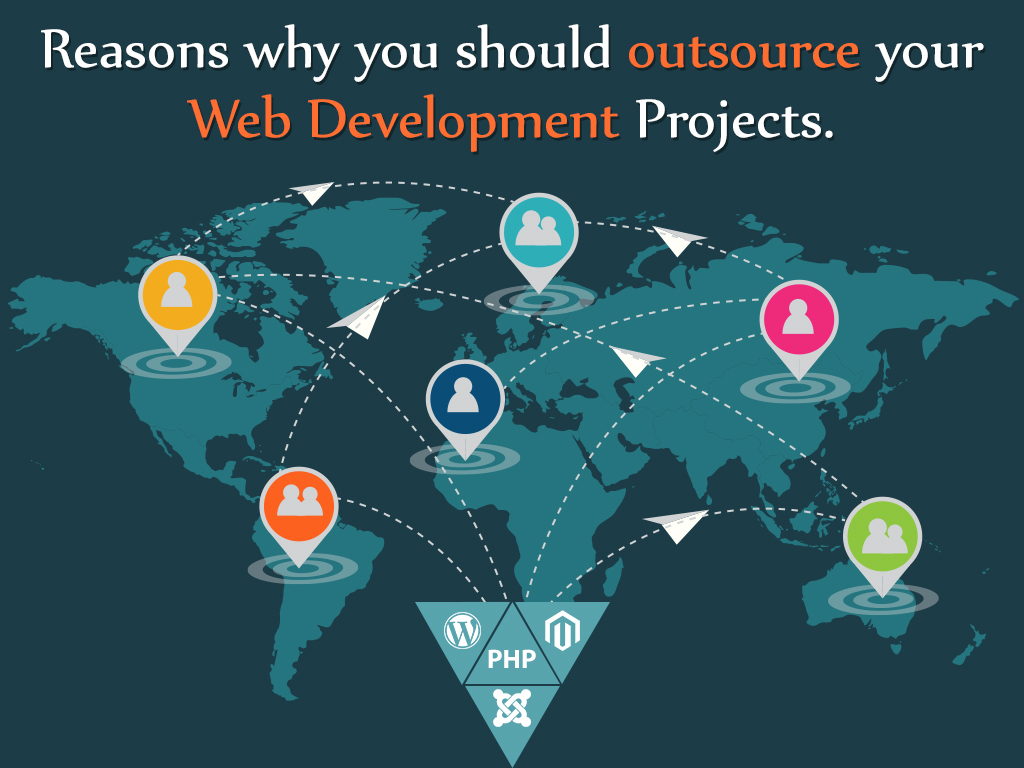 If you are a well-known company chances are you are loaded with clients. Your company can obviously handle a few of them on their own, but when the work load exceeds a certain level you need to outsource your work. Outsourcing has been adopted by a number of development companies and is undoubtedly the most effective way of getting things done. We will tell you how.
Here are 4 reasons you should definitely outsource your projects.

1) Cost-effective
Outsourcing work may seem like a bit of a hassle but it definitely isn't. One of the main reasons you should outsource is to save costs. Hiring a team of specialists is far more economical than hiring employees. When it comes to a web development firm, you need a designer, SEO specialist, a developer and a lot more skilled professionals. You also need to invest time and money in each employee before they are ready to take up work independently. Outsourcing work not only saves the salary you would be paying your employees but also your precious efforts.
2) Time-conserving
Companies that take up outsourced work are precise and on time when it comes to delivering work. Since they work independently, they have the freedom and space to complete projects quickly and efficiently. They can work the way you want them too with minimum interference. This also saves you a lot of time and allows you to take up more clients.
3) Flexibility
Hiring an employee means paying them monthly salary whether or not your company is bringing that much of income. And in case there aren't enough projects coming in you are unnecessarily bound to pay the employee, but if it is another company you are outsourcing work too, you can always stop outsourcing. Out sourcing gives you the freedom to hire a group of skilled professionals at your convenience.
4) Skilled Professionals
By outsourcing work you are sure that your projects are going to turn out well. Companies that take up outsourced work are well versed in the field, they have specialized professionals handling every aspect of the work. In case you are not happy with the work delivered, there are other professionals in the company that can help you out.
Why Choose MetaTagg Solutions?

MetaTagg Solutions has been in the field of Web Development for the past decade.
Having an excellent track record of strict adherence to deadlines and flawless professionalism, these web experts keep up to the industry standards and provide excellent services with zero hidden cost.
With a strong client base and a team of skilled professionals headed by Project Manager who work round the clock, MetaTagg is taking over the world of outsourcing. It is known for PMS effective communication and management and efficient client servicing including pre-sales support.
With NDA assurance and complete white label services with copyright, MetaTagg offers QA Tested and Bug-free Solutions and Real-Time status update about project.
What more would one look for to outsource projects? Grab the best of advantages with MetaTagg.