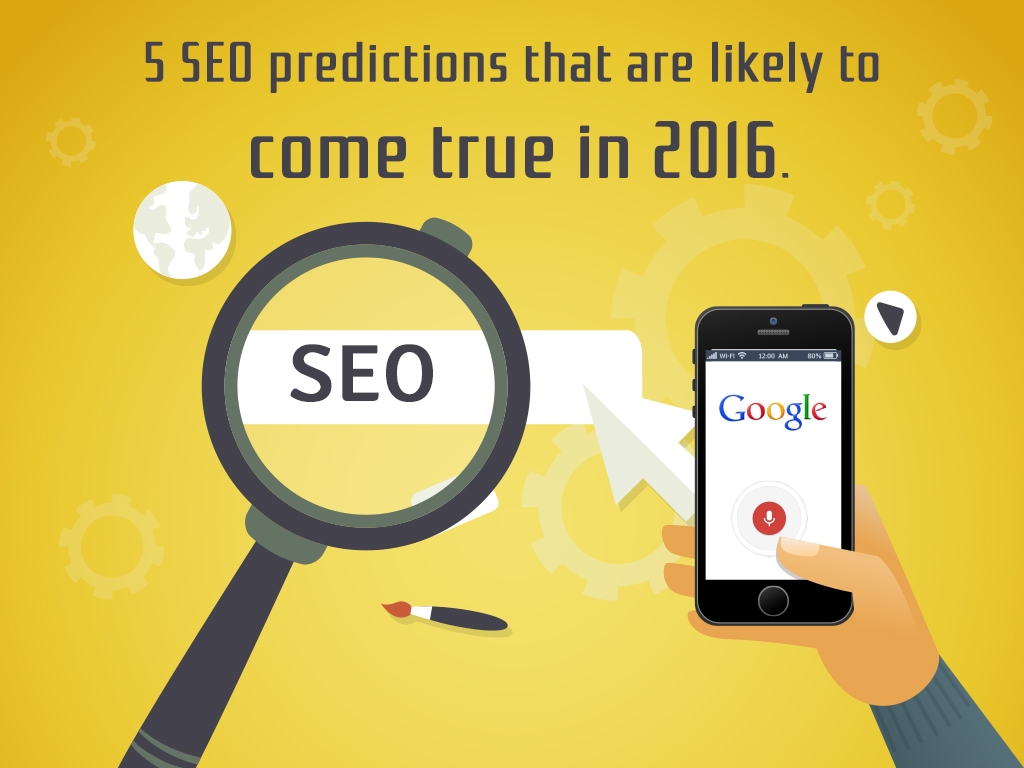 Search engine Optimization is what keeps your business booming. Individuals look for everything on Google. From a plumber to the best financial company, all of it extracted from reliable search engines, which is why we bring to you SEO up gradation that you have to look out for in the year 2016
1. Mobiles will Take over in 2016
Earlier mobile phones weren't equipped to handle websites. This changed in the year 2015 when most brands made sure their websites are mobile friendly. Customers like to shop, sign up, read, and basically do everything on the go. Brands that could not keep up with the mobile trend were left behind. Although 2015, brought in the mobile sites, 2016 is predicted to have even better features for SEO.
– The products displayed on mobile sites in 2016 are only going to be relevant to mobile users.
– Visuals will be equally spaced out giving the user a pleasurable experience.
– Specific Discounts will be available only through the mobile sites
2. Look out for Voice Searches
Voice searches make life of a mobile user simple and hassle free. Just like Siri which is the brainchild of Apple, Google and Windows have also come up with Google Now and Cortana. This will be a major search engine optimization feature in 2016. Although Siri has been there for a long time it was unable to recognize different accents from all around the world, Google has made that possible. Now the right keywords will be spoken which will effectively enhance SEO of your company
3. Integrate Your SEO Strategy with Content Marketing
Search engine optimization is heavily based on content. Do a thorough research on the keywords used by visitors. Since Voice search will become popular in the future, people will no longer say key words like 'Find Plumber' they will say 'Which is the best Plumbing Company in Location" Make sure adapt to the change and balance, SEO and content marketing
4. Local SEO is a must
The first step to enhance your SEO is to strengthen your local search. This can be done by feeding in the right keywords not only on your website but also on your apps. Google now picks up content from mobile applications and displays them in the search results. Whenever the app is displayed Google prompts the user to download it.
5. Structured Data
So what exactly is Structured Data? This is nothing but tagging obvious details of your website, making it easy for search engines to spot it. The stars and the additional data your see when searching for something is all extracted through tagging. This job may seem obvious but it is highly essential for a good SEO result. Google likes to know and showcase as many details as it can gather about your brand and display it to the user.
Now you can start planning your SEO strategy. Making your brand Search Engine Optimized is vital. In today's time search engines are the encyclopedias of the world and you need to be a part of its first page, isn't it?